I do get emails from guitarists, usually early in the "ownership cycle" telling me how awesome the Ganz guitar they just bought is. Those are great. I also get notes from people who have had a guitar for a long time, and have communicated with me quite a lot over the years. However, this one is slightly unusual in that I haven't heard from this individual in a few years. Here's the note:
Hey Steve.  Just finished spending some time with the beautiful Maple guitar I purchased from you many years ago.  It is my go-to guitar 80% of the time.  Also the easiest of my guitars to play (David Russell considers that his number one criteria for an instrument) and does everything amazingly well.  I can get pretty much any kind of tone out of it that I want and it has super separation.  Whenever I pick up any other of my guitars*, aside perhaps from my Hauser – and that's pretty refined company – they all seem boomy.  So I just thought I would let you know how fantastic it has turned out to be.  It is also strikingly beautiful.  I hope you are well and taking care re Covid. 

Best regards, Michael  
That's a nice note from a good player who has several high level guitars, including a Hauser and other iconic builders. Thank you Michael.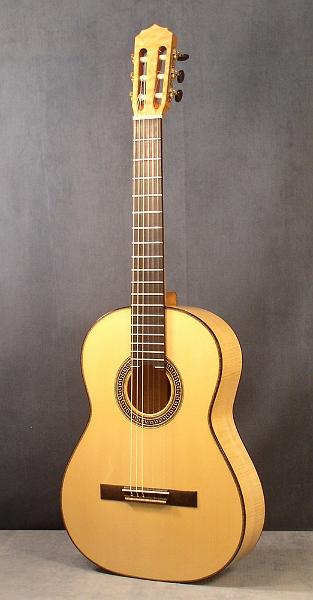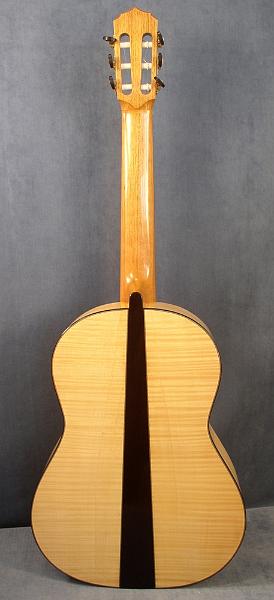 So, these pictures were made with my first digital camera, but you can see part of what Michael is talking about when he says "beautiful"… Here are some more Guitar of Month – 2007 Maplenillos
Note* : Michael's other guitars include a Fleta and Bernabe Imperial.