A while back… I posted about the third twin.. er triplet.
Ghost Spruce
http://ganzguitars.com/wp/index.php/2015/09/28/the-third-triplet-see-through-cedar/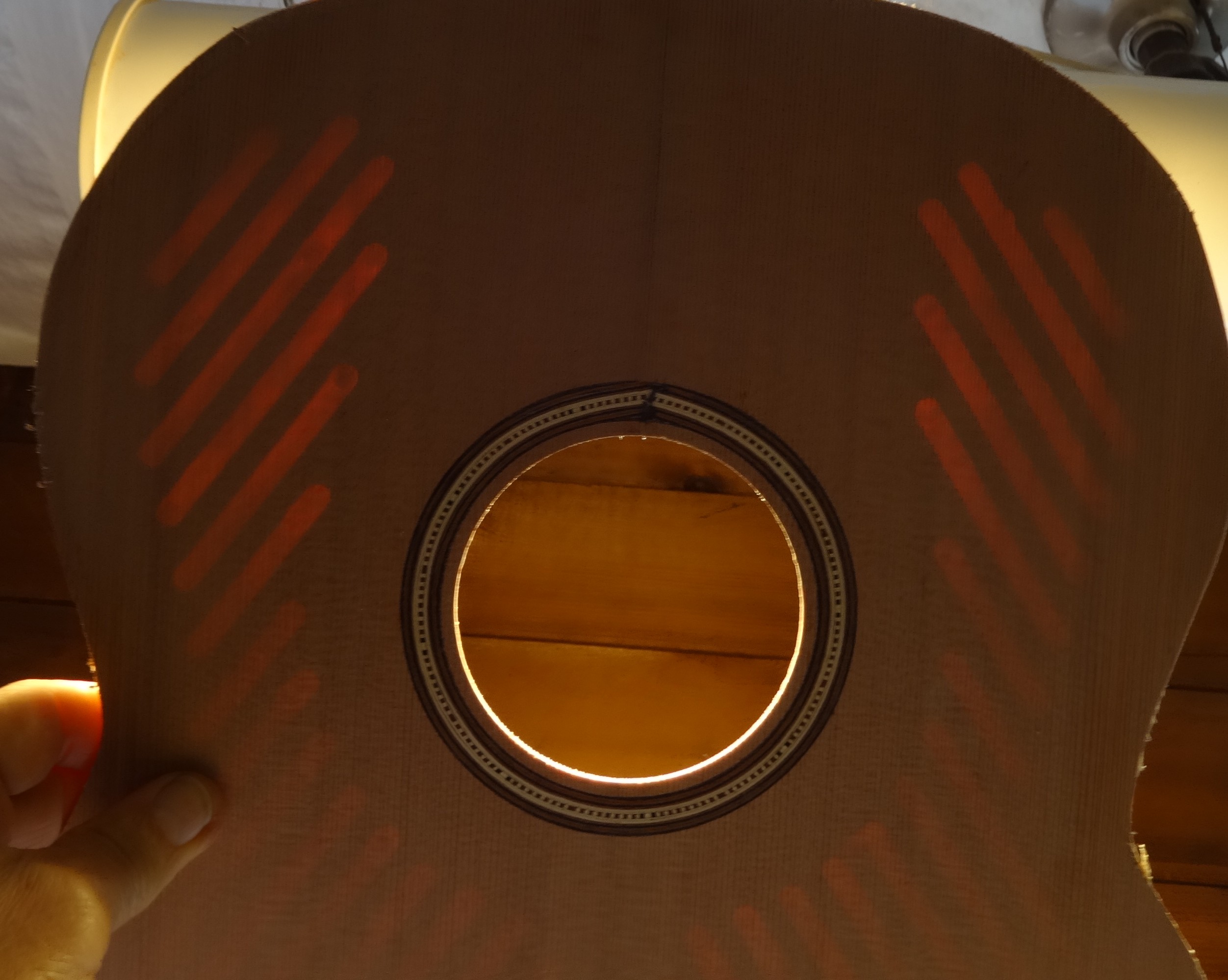 It has been strung up for a while now and I've been playing it.. and playing around with it.
I installed an arm-rest, a tap plate (golpeador), and a sound port.
It sounds good and it's fun to play.
I took it to Vancouver and offered it to Ekachai Jearakul for a test. He readily and graciously agreed. Here is a photo below where he's playing and you can see the channels shown in the aforementioned blog post. Check out the upper bout where the light is reflecting and you can see an imprint of the creation of the channels.  His first remark was that it was loud.  I like it because it is easy to play, but volume and tonal quality is nice.
Ekachai is a true professional guitarist with impressive technique and musicality.  I'd characterize his playing as "beautiful".
His website: http://www.ekachaiguitarist.com/