I finished getting the body together a while ago….  Things got busy around the new year, so I haven't kept the log up to date.
The back is on.  The heel cap goes, the heel cap is applied and the heel gets carved around it and then the fingerboard is glued on and neck gets carved.
…
There is the rosette.
Redwood burl.
You can click on the pictures below for enlargements.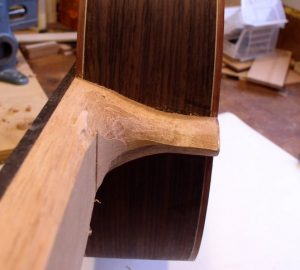 The neck still needs to be carved.