Rick moved to nearby Semiahmoo about a year and half ago.  Because he's close by, he sometimes brings friends and family over to my place, where I give free shop tours.  My shop is one of the top tourist attractions in Blaine ( maybe :).
So here's Rick and I during a recent visit by his son Marc, daughter Nicole, and wife, Amy… I almost forgot the pups, Beau and Meeko.  Rick has brought other friends by as well and I enjoyed meeting every one!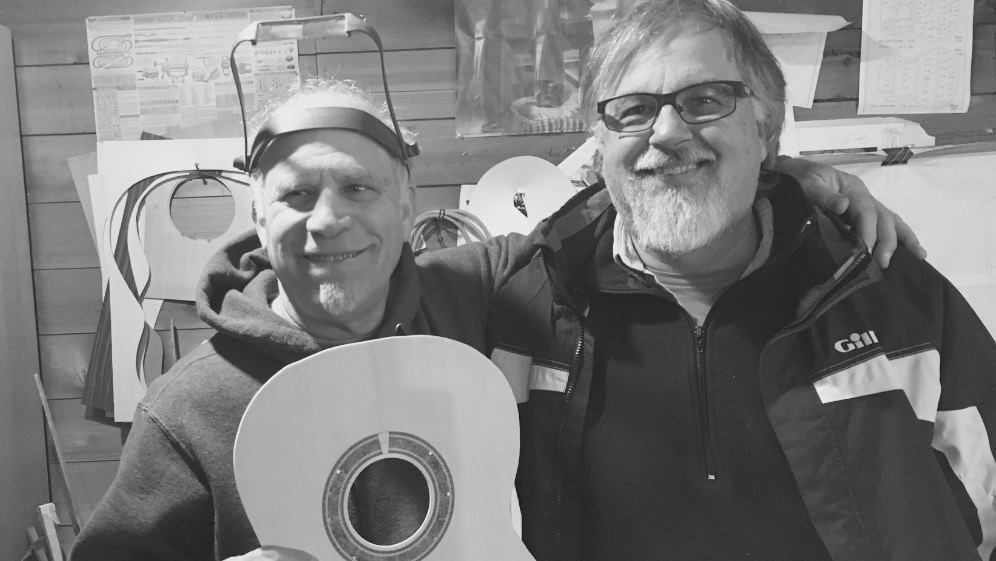 If you, Dear Reader, happen to be in the neighborhood of Blaine drop by for a visit.
Rick, like most folks, worked at a career other than music for most of his life, but he has a great philosophy of putting effort towards studying classical guitar.  He seems to be having a great time with the guitar he bought from me.  Here is a video he made for a course of study he is involved in.
Here is Rick's guitar soon after completion.
http://ganzguitars.com/wp/index.php/2015/04/26/thing-one/