I regularly visit a guitar bulletin board: the Delcamp Classical Guitar forum .
Another member of the forum, Amy Gaudia, has made a guitar support that is getting great reviews. It's called Amy's Handmade Guitar Support. (Click the link!)
https://www.etsy.com/listing/729731575/amys-handmade-guitar-support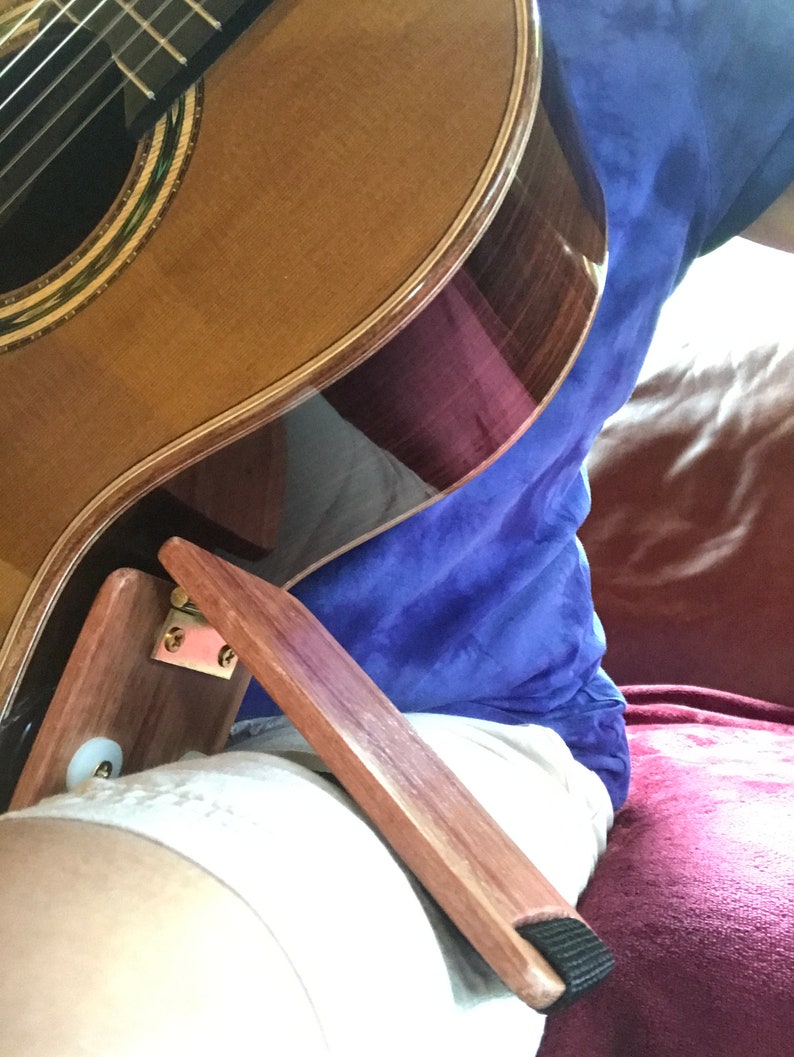 I'm plugging Amy's device for fun. She's a guitar lover who has made a neat thingamajig.