I get emails from Elderly Instruments in Lansing Michigan. They have a guitar which I built a while ago. Here's a screen dump of a part of the listing.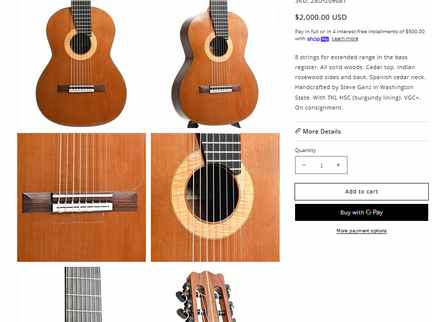 You can find more information about the instrument at the link below.
This was the first guitar with 8 strings I made. April 1997 according to my records. It's been a long time since I've seen this guitar. It looks to be in pretty good condition. I cannot resist noting this elderly instrument (25 years old) is at Elderly Instruments. !
But the action looks perfect, the finish looks good. The top shows some playing wear, but there is thin golpeador on the top that protects it.